I don't want dancers who want to dance. I want dancers who have to dance.
- George Balanchine
Why Dancin J's Studio?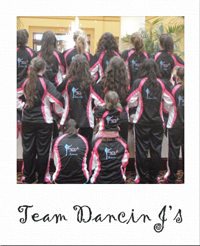 Why not Dancin J's Studio is a better question. We offer a great selection of dance; ballet, tap, jazz, pointe, hip hop, & acro. The studio atmosphere is a positive environment for all levels of dancers. If you're after for more of a recreational experience we can make you feel right at home, but if you're looking to compete, we've got you covered with our Elite classes.

For those of you looking for a new dance studio, you've found the perfect spot! We have a fun approach to dance so it's not the same old boring routines, that just keep getting recycled. We know how frustrating that is, and that's why each dance is different.
Dancin J's Studio was founded by Jennifer McManus-Dudek in 2003. She took what she has learned in both her dance background and her business background and put it together to create one of the best up and coming dance studios in the Irwin area. Success is measured in smiles. We love seeing the smiles on the students and parents faces each year at the end of the year recital. That is the best way to see that what we're doing here is special.
Where is Dancin J's Studio?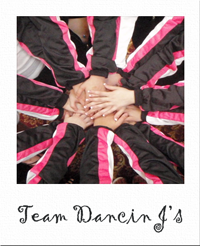 Dancin J's Studio is conveniently located on the corner of Clay Pike & Barnes Lake Road in North Huntingdon. Our location makes it easy for people from Norwin, Penn Trafford, Hempfield, and Yough school districts to reach us.
We have 2 fully equipped class rooms. Both rooms feature a mirrored wall, ballet barre, and protective marley. The stereo equpiment in each room features a music library stored on a computer and ipod connectivity. For more information on our studio, please click here. We would love for you to stop by and see us , and sign up for classes, click here for driving directions.
• Facebook Feed
• Instagram Feed